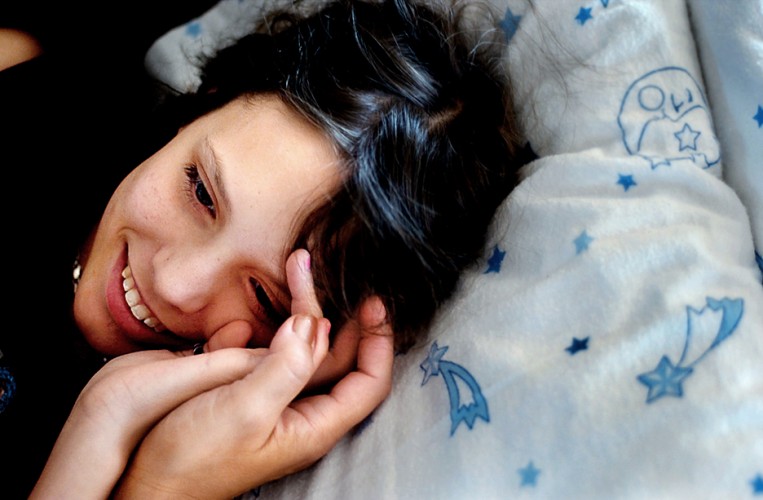 Meet Katherine
Katherine Lacina, 15, holds hands with her mother on Friday, Sept. 14, 2007, as she lies on the living room couch in Faucett, Mo. Katherine has epilepsy and suffers from hundreds of small seizures a day. When her seizures are more frequent , she sleeps on the couch, which is closer to her parents' bedroom.
Meal Time
Charles Lacina kisses his daughter Katherine goodbye as she eats breakfast Wednesday, Sept. 12, 2007. Katherine is on a specialized ketone diet to help control her seizures. "It's like a starvation diet," Katherine's mother, Kelly, said. "It's so hard to starve your child, but it's given us the best control of her seizures."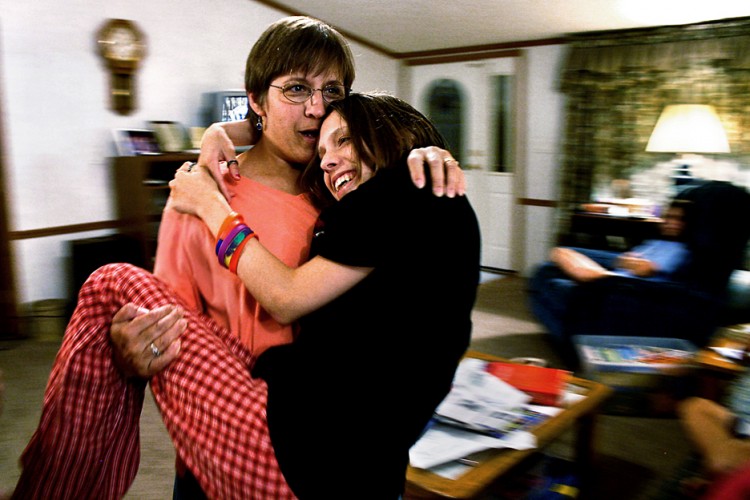 Carrying Katherine
Katherine jokes with her mother about being too weak to walk to bed on Wednesday, Sept. 5, 2007. "If you don't laugh, you'll end up crying," her mother said.
Medication
Katherine takes 30 vitamins and pills a day, plus liquid medication for epilepsy. Even with medication and a special diet, Katherine's ability to function independently, without seizures, varies daily.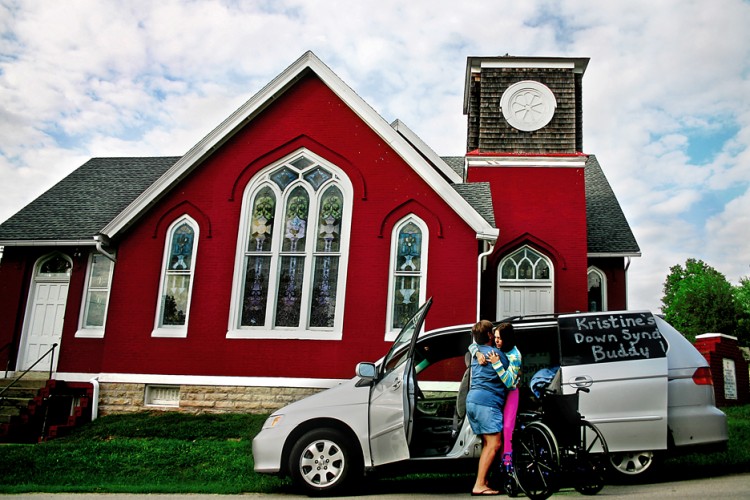 Youth Group
Kelly Lacina moves her daughter Katherine into their van Sunday, Sept. 23, 2007, outside Dearborn United Methodist Church in Dearborn, Mo. Katherine's seizures were so bad that she left youth group early. Although the Lacinas are Catholic, the children have attended the Methodist youth group for three years, after being invited by a family friend.
Tiring Seizures
Katherine has a small seizure as she plays Mexican Train with her sisters, Caroline, 12, left, and Kristine, 9, right, on Wednesday, Aug. 29, 2007, at their home. Katherine can have hundreds of small seizures an hour as the world goes on around her.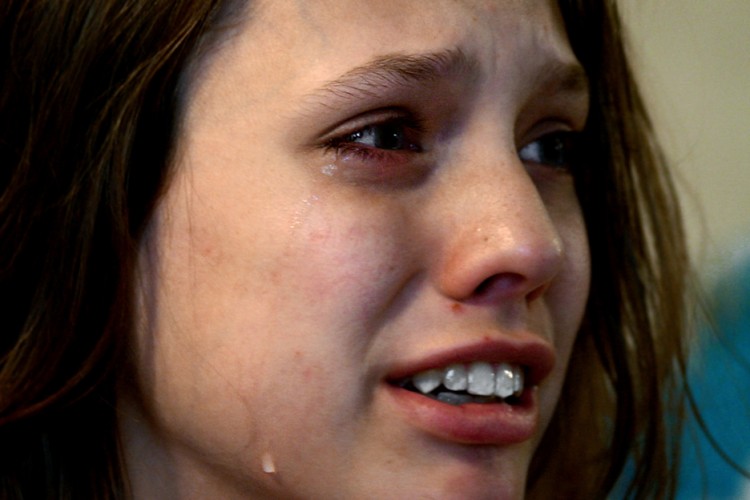 Frustrations Mount
Katherine cries in frustration as she tries to figure out what to pack for her hospital visit on Sunday, October 7, 2007. Katherine went to Kansas City's Children's Mercy Hospital for several days for a bone infusion, which will strengthen her bones.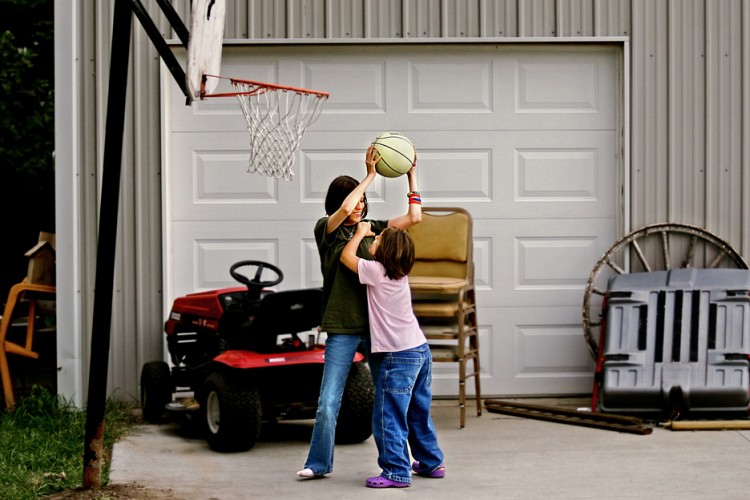 Better Days
Katherine teases her youngest sister, Kristine, on Sunday, Sept. 16, 2007, in the family driveway. Two days ago, Katherine was using a wheelchair. "It's scary how fast she changes," her mother said.
Weak As Ever
Kelly Lacina straps a protective helmet on her daughter Tuesday, Sept. 11, 2007, at their home. "I can't sit up," Katherine tells her mom after she lies down on the floor. Katherine's bones, including her skull, can easily crack or break because of her medications.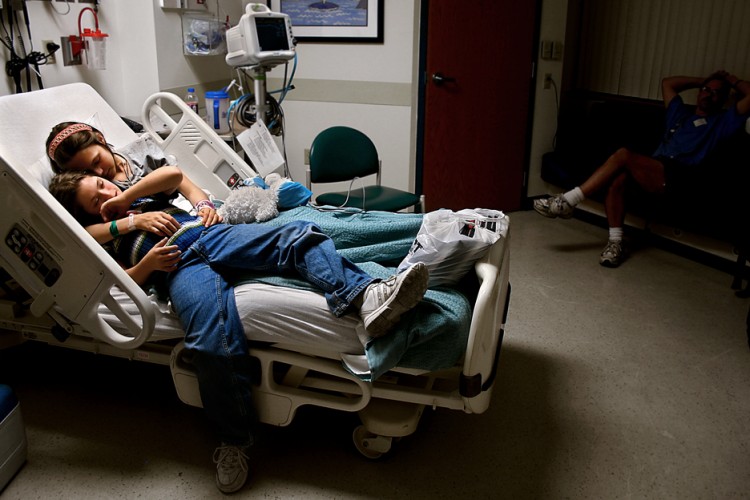 Best Friends
Katherine rests with her youngest sister, Kristine, while waiting to get her bone infusion Monday, Oct. 8, 2007, at Children's Mercy Hospital, 2401 Gillham Road, in Kansas City, Mo. Katherine's other sister, Caroline, missed the visit because of dance practice. "I miss her already," Katherine said. "I know I fight with her a lot, but she's like my best friend."