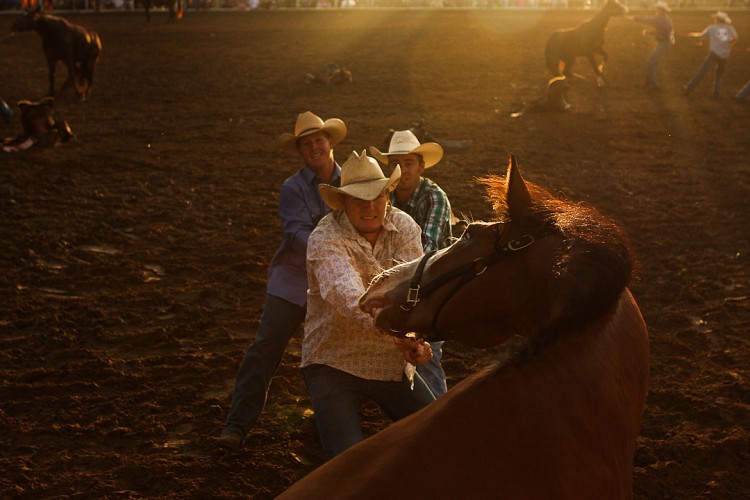 Wild Horse Race
Kendall Johnson, left, Colton Walters, center, and Danny Vance of the Pawhuska Roundup Club fight to keep in the competition during Saturday night's wild horse race at the International Roundup Club Cavalcade Rodeo on July 20, 2013. They left the competition with a no time, after they were unable to saddle and ride the wild horse. The Cowpokes – Jimmy Hunt, Tyler Goodman and Andrew Wells – were the only team to earn a time. They won with a time of 105.68 seconds.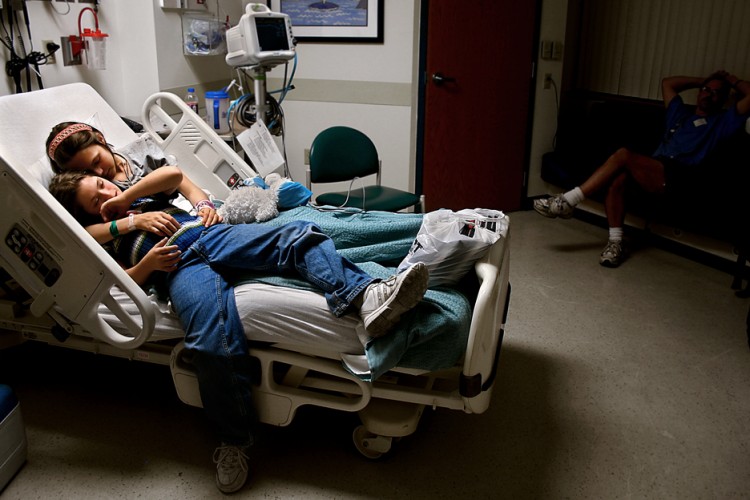 Best Friends
Katherine rests with her youngest sister, Kristine, while waiting to get her bone infusion Monday, Oct. 8, 2007, at Children's Mercy Hospital, 2401 Gillham Road, in Kansas City, Mo. Katherine's other sister, Caroline, missed the visit because of dance practice. "I miss her already," Katherine said. "I know I fight with her a lot, but she's like my best friend."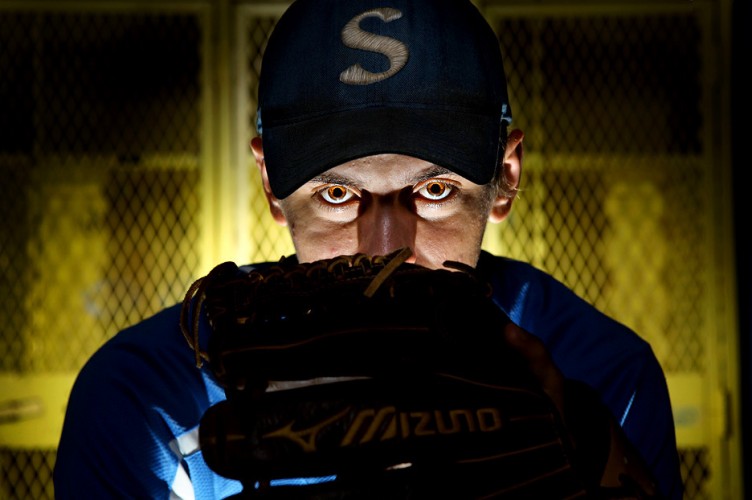 Pitching Lightning
Shidler senior Ricky Hosack has been pitching for the varsity baseball team since he was a freshman, but the mound has been his second home for long before. "He has been a pitcher his whole life," head coach Matt Holland said. "That's what God made him to do." Portrait taken in May 2012.
Fewins Farm
Gladys Fewins walks back into her farmhouse Saturday, June 6, 2009. Fewins, 92, grew up on the same family farm where she raised her eight children in Savonburg, Kan. Doctors diagnosed her with lung cancer, giving her six months to live. She is still walking around the family farm today.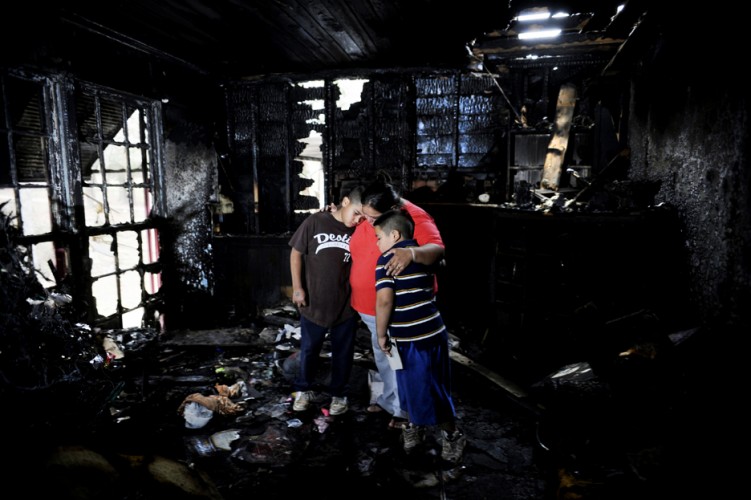 Christmas Eve Loss
Maria Avila, 28, and her sons, Nicholas, 9, left, and Andrew, 6, become emotional in their old living room, which burned down Christmas Eve of 2010. Nicholas Sr. The Avilas are currently living with Maria's parents, while Nicholas Sr. working on a new home for his family.